Our
Studio
Litewave Media's 3200 sq ft facility has plenty of space for your production to expand.
WHITE CYC VIDEO STUDIO, TAMPA | 
Lighting & Grip Packages Available
Our Tampa video production company has a full-service video studio featuring a 30x30 hard corner white cyc with lighting grid. Our lighting package includes dimmable Altman LED cyc lights, tungsten light kits, and KinoFlo lighting. The white cyc studio also offers a full grip package & Tampa grip truck for on-location shooting.
Please contact [email protected] for more info on our Tampa video studios.
GREEN SCREEN VIDEO STUDIO, ST PETERSBURG, FL | 
Loading Dock On-site
Litewave Media also features a green screen video studio in our Tampa, Florida production facility with easy access to a make-up room, meeting space, a loading dock, and can even accomodate full size vehicles. We offer plenty of parking on-site and have camera packages and crew available for any size video production.
Please call us at (941)-737-4233 for more info on our St. Petersburg video studio.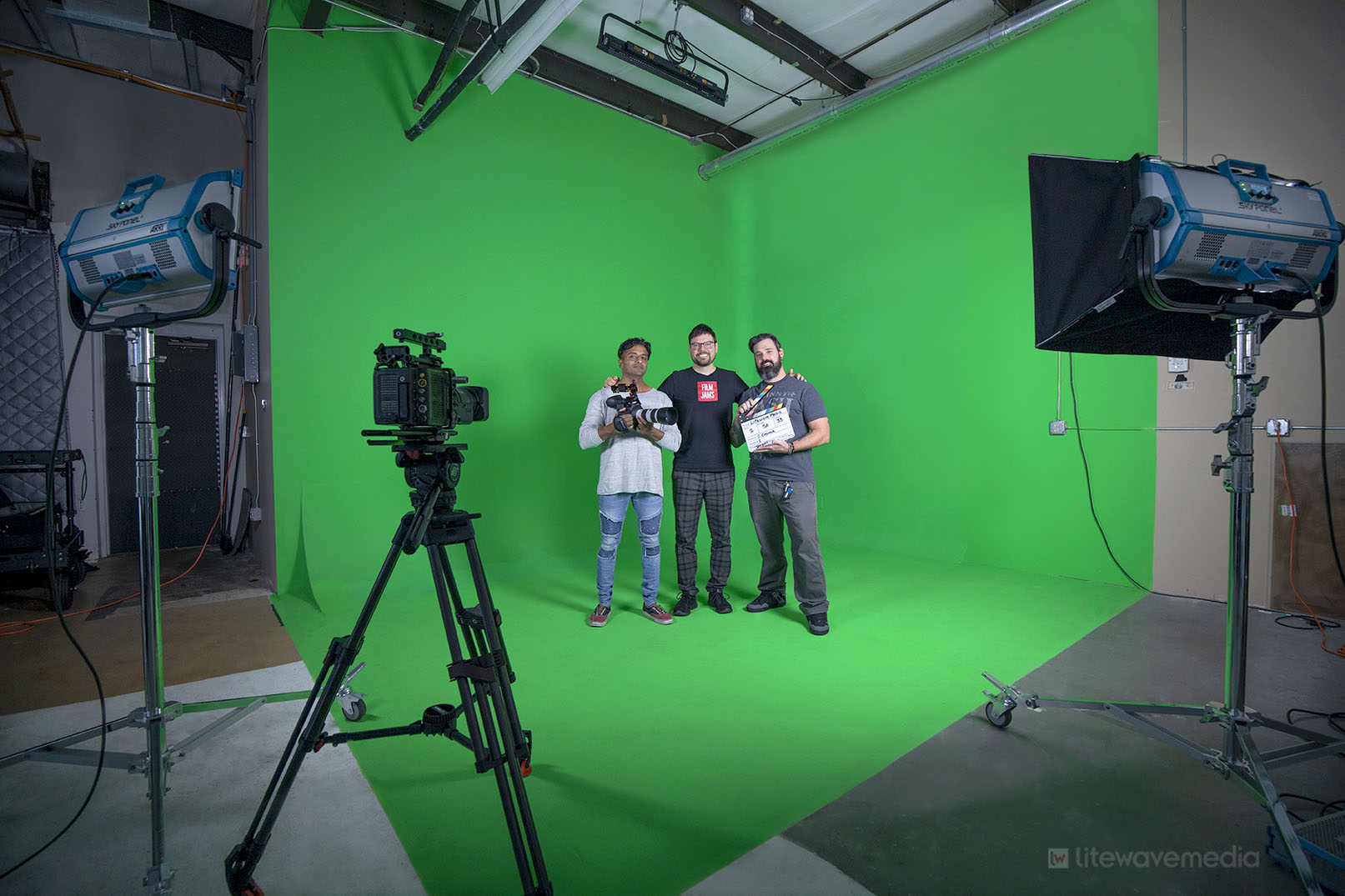 VIEW OUR STUDIO FLOORPLAN
If you need additional details or have any questions about our Tampa video studio's floorplan, please feel free to call or email us. Our studio features a white cyc, green screen, editing suites, make-up room, a voice-over booth, free wi-fi, loading dock, and other amenities all on-site.
HAIR & MAKEUP ROOM
Litewave Media's Tampa video production studio features a private hair and makeup room for our guests. We also have wardrobe and prop areas as well for any size production. If you need a makeup artist or stylist, our team will be happy to set your project up with one of the experienced professionals in our Tampa video crew. If your video shoot has any other specific needs, please be sure to let our Florida video studio know how we can help.